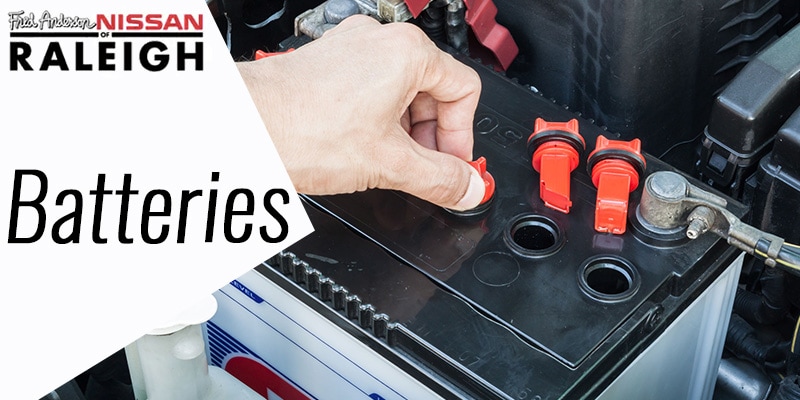 Even high-quality Nissan vehicles can't take you anywhere without the spark they need to start. This spark comes from your car battery. No battery lasts forever, and neglecting your regular service can leave you stranded.
Here are some tips that will help you know when it's time to bring your car to Fred Anderson Nissan of Raleigh for battery service.
Car batteries typically last between three and six years. Since driving with a worn-out battery can be risky, our service team recommends replacing yours every four years.
Between changes, keep an eye out for signs of a failing battery. Symptoms include:
Needing to jump your battery frequently
Power windows, the radio, or wipers are not responsive
Your engine starting slowly
The battery dash light comes on
If you experience any of these issues, take your Nissan in for service as soon as possible.
Schedule your battery appointment with our experienced Nissan service team, or contact Fred Anderson Nissan of Raleigh at (919) 787-0254 with your battery maintenance questions.