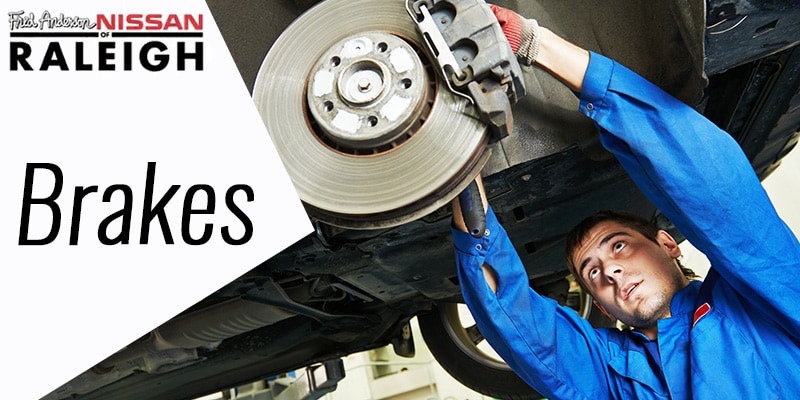 Making sure your Nissan can stop when you need it to is just as important as making sure it can start. Protect your passengers and other people on the road by staying up to date with your regular brake service from Fred Anderson Nissan of Raleigh, North Carolina.
Brakes wear out at different rates depending on the model you drive and how you use it, but brake pads typically need to be replaced after around 50,000 miles. A good time to have your brakes checked is when you bring your Nissan in for its regular oil change.
You can also look for signs of wear yourself. If your brakes exhibit any of these symptoms, bring your vehicle into Fred Anderson Nissan of Raleigh for service:
A soft, spongy feel when you brake
Vibrations from the steering wheel or brake pedal
Stranges noises when you apply brakes
Overdue for brake service? Schedule your appointment online or contact Fred Anderson Nissan of Raleigh, North Carolina, at (919) 787-0254. Our mechanics have years of training and experience keeping Nissan cars running and stopping smoothly.